Hey guys,
Looking for a couple extra players for a monthly hockey game. The next game is Sunday 5/21 @ noon. 5 vs 5 plus a few subs on each team, and 2 goalies, but more is better!
We currently have about 10 confirmed and a goalie, looking for a few more players and another goalie. A couple of us play in a very low level ice hockey league, but the majority of us haven't played anything other than street hockey and it's been awhile. This game will just be on feet, no skates. We all range in age from late 20's to mid 30's. If this sounds like something you'd be interested in send me an email!
We're playing in Arcade, NY. It's at a public park, so it's totally free. You just show up and play. It's a bit of a drive, but the rink looks nice. Full boards with a fence above it. Good lines on a decent paved court.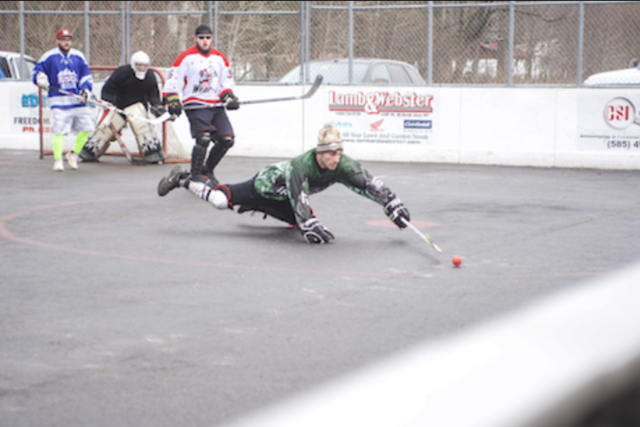 Where: Village Park Grove St, Arcade, NY 14009
When: Sunday May 21st - Noon
What to bring:
- Stick
- Water
- Black and White Jersey/T-shirt (please bring both so we can play multiple games and change up teams)
- I will bring a bucket of balls
Send me an email if you're interested. Thanks.
-Kyle bananarepairman2@yahoo.com